Thank you to everyone who attended and donated to The Junior Council's 28th annual Snowball on Saturday, January 30, 2016 at the Great Hall of Historic Union Station. We had 2,300 people, 25 restaurants, countless wonderful sponsors and raised $235,000 for Ann & Robert H. Lurie Children's Hospital of Chicago. We couldn't have done this event without all of your support!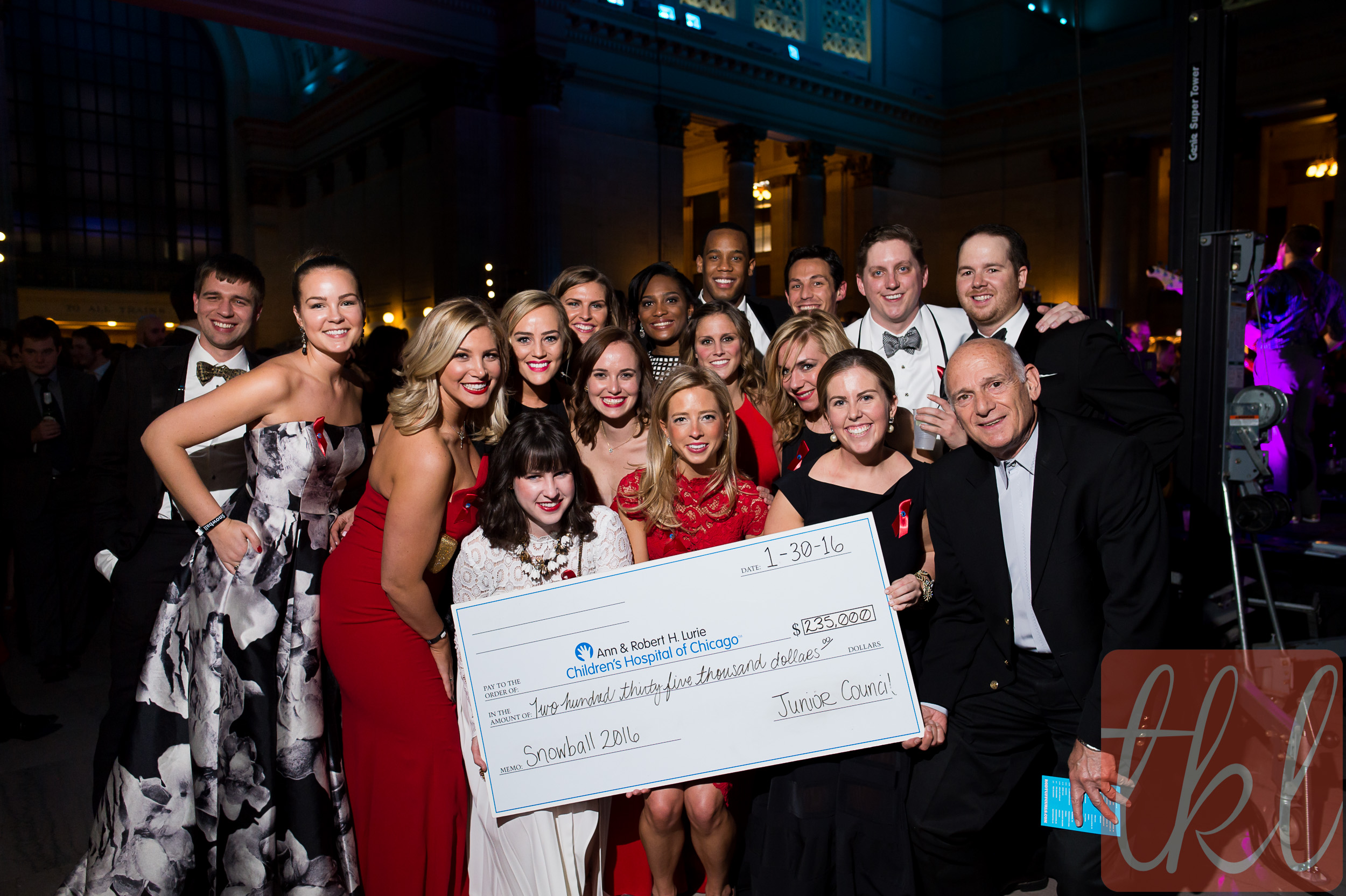 MEMBERS GET INVOLVED!
Interested in Snowball planning? Email Kelly Clark at snowball@juniorcouncil.org to figure out where you can get started!
GET INVOLVED AS A SPONSOR!
Visit the Sponsorship page to see where you can help out or contact Jeron & Deepthi at corporate@juniorcouncil.org.
RESTAURANT DONATIONS!
Are you interested in having your restaurant at Snowball 2017? Please contact Gen Matthews at hospitality@juniorcouncil.org for more information.
MEDIA SPONSORSHIP!
Contact Katie Heppard at marketing@juniorcouncil.org if you are interested in learning more about media partnerships.
AUCTION ITEMS!
Contact Katie Fox at fundraising@juniorcouncil.org if you are interested in donating auction items to Snowball 2016. All auction items should be mailed to Katie Fox at 2540 N. Southport Ave, Apt. 3, Chicago, IL 60614.
CONTACT
For more information on Snowball or any inquiries please email snowball@juniorcouncil.org.